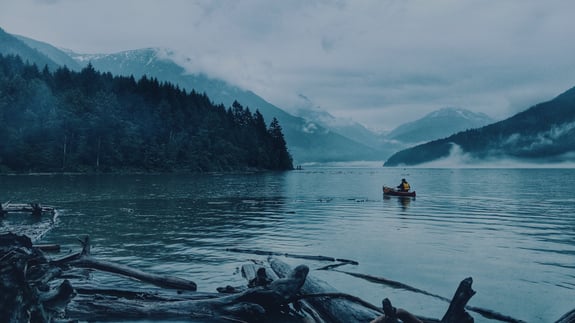 PRIVACY POLICY
PRIVACY POLICY
Last updated: 13th December 2021
Emerald Technology Recruitment Limited ("us" "we" or "our") is committed to protecting and respecting your privacy.
This Privacy Policy applies to the personal data of anyone who uses our website, candidates, clients, suppliers and other people with whom we may need to have contact (for example if they are recorded as an emergency contact or as a person from whom we obtain a reference.) Here we explain how we use any personal information we collect about you when you use this website and our wider services and how, when we do so, we comply with our legal obligations to you.
Details of our policies regarding the personal data of internal employees, EOR employees and internal job applicants can be found in our Employee & Job Applicant Privacy Notice. This can be accessed via the company intranet or alternatively, a copy can be requested by e-mailing dataprotection@emerald-technology.com.
Data Controller means the person or organisation who determines the purposes for which and the manner in which any personal data is processed. For the purposes of this policy, we, Emerald Technology Recruitment Limited, are the Data Controller. Our Data Privacy Principal is Melissa Turner who can be contacted at dataprotection@emerald-technology.com.
What information do we collect about you and how?
We collect information about you in a number of ways.
We may collect information directly from you when you submit your data to us. This type of information will include, but not be limited to, your name, address, date of birth, gender, marital status and dependants, education and employment history, nationality, salary, right to work information such as references and other information included in a CV and photographs. We may collect this information when you fill in our recruitment forms or provide us with your CV, respond to a recruitment advertisement or otherwise engage with us about the recruitment searches we handle.
In addition, we may be in touch with third parties so as to obtain more information about you, for example by way of references or from our own searches of various sources (such as where you "like" us on Facebook or "follow" us on Twitter).
Automatic collection of information when you use our website by registering with us and/or filling in any of the forms on our website (such as when you send us an enquiry)
Small amounts of information from our suppliers so that we can be in touch with you and also pay you (so information such as your bank details)
For a more detailed description of the types of information we may collect, click here.
Our legal basis for handling this data is what is referred to as "legitimate interests". In other words, processing personal information about you is necessary for the purposes of our legitimate interests in ensuring we provide to you the employment and recruitment services you want to receive from us. If we do not collect and handle the personal data you provide to us, we will not be able to provide to you our recruitment and executive search services.
We may also keep information contained in any correspondence you may have with us by telephone, post, email or other communication.
Website usage information is collected using cookies
Cookies
Cookies are text files placed on your computer to collect standard internet log information and visitor behaviour information. This information is then used to track visitor use of the website and to create statistical reports on website activity. For further information visit http://www.allaboutcookies.org
You can set your browser not to accept cookies but this may cause problems with some features of the website.
Other Websites
Our website contains links to other websites. However, this privacy policy only applies to this website so when you link to other websites you should read their own privacy policy.
How we use the information about you and who we share your information with
We use your personal information in a number of different ways, mainly for recruitment and head-hunting activities as these are the services that we provide to you. In providing our recruitment and head-hunting services to you we may match your information with opportunities we have, send your information to our clients to apply for jobs, contact you as a potential client about how we may be able to assist you with hiring or international expansion, or otherwise carry out any obligations we have to you arising out of any contracts we have with you.
We may also use your personal information for our business purposes, such as audits, internal communications and/or other administration purposes. We may also use your personal information to send you information about changes to our terms and conditions, policies or other administrative information.
For a more detailed explanation of how we use your information, click here.
Our work for you may also require us to pass your information to companies within our group (which means any subsidiary companies we may have, our ultimate holding company and its subsidiaries as defined in section 1159 of the UK Companies Act 2006), as well as to our third-party service providers, agents, subcontractors and other associated organisations solely for the purposes of completing tasks and providing our services to you. In those instances, we will only provide the personal information necessary to deliver our services and we require those third parties to keep secure your personal data so that they may not use it for their own direct marketing purposes.
In particular, we may forward your personal data to:
Any third party contractors/service providers (including their sub-contractors) that provide a service to us or act as our agents, on the understanding they keep the information confidential. These include, but are not limited to, any third parties that process information on our behalf (e.g. internet service and platform providers, technical support functions and IT consultants who may assist us from time to time) and payment processing providers;
Our professional advisers for our business purposes, including (but not limited to) audits;
Prospective employers to whom we are obliged to supply personal information about you and any individuals or organisations who hold information related to your reference or application. These may include current past or prospective employers or other recruitment agencies;
Credit reference agencies and other companies for use in credit decisions, for fraud prevention and to pursue debtors, on the understanding they keep the information confidential;
Insurance companies or regulatory authorities so as to comply with any legal and regulatory issues and disclosures;
Any legal or crime prevention agencies and/or to satisfy any regulatory request if we have a duty to do so or if the law allows us to do so;
any other organisations if we sell or buy (or negotiate to sell or buy) any business or assets.
We will only use this information subject to your instructions, data protection law and our duty of confidentiality. We will not share your information for marketing purposes with companies outside of our group.
Marketing
Any information that you choose to give us will not be used for marketing purposes by us. We will hold your personal information only for the purposes of providing to you our business services.
Access to your information, correction and deletion: your rights
Data protection laws give you certain rights in relation to the data we hold about you.
You have the right to be informed about the information we are processing.
You have the right to access the personal data that we hold about you. You therefore have the right to request a copy of the information that we hold about you. If you would like a copy of some or all of your personal information, please email us at dataprotection@emerald-technology.com or write to us at the following address: Emerald Technology Recruitment Limited, Somerset House, 37 Temple Street, Birmingham B2 5DP, United Kingdom.
We shall respond promptly to any such request and in any event, within one month from the point of receiving the request and all necessary information from you. In very limited circumstances, we may make a small charge for this service.
Our formal response will include details of the personal data we hold about you, including the following:
Sources from which we acquired the information;
The purposes for processing; and
The persons or entities with whom we are sharing the information.
You also have the right to move, copy or transfer your personal information (this is known as "data portability").
We want to make sure that your personal data is accurate and up to date. You may ask us to correct or remove without delay any information about you that you think is inaccurate by emailing us at dataprotection@emerald-technology.com or writing to us at the above address. In addition, we may contact you from time to time to verify our information about you is up to date and accurate.
You have the right to seek a restriction of the processing of your personal data in certain circumstances. Further, you have the right to lodge an objection if you feel that one of the grounds relating to your particular situation apply. When you exercise your right to object, we must stop any processing unless we can show compelling legitimate grounds for the processing, which override your interest, rights and freedoms, or the processing is for the establishment, exercise or defence of legal claims.
Should you wish for us to completely delete all information that we hold about you, you should please contact the Data Privacy Principal, who can be contacted at dataprotection@emerald-technology.com.
How long will we hold your data for?
It is our policy to delete your information if we have not had any contact with you, either in writing or verbally or in relation to our online services, for five years. We believe that after this period, your information will no longer be relevant for the purposes for which it was collected and therefore should be destroyed/removed from our database. However, before we do so, we will contact you to confirm whether you are happy for us to continue to hold your information for a longer period. This retention period is in line with the length of time needed to fulfil our services to you taking into account our need to meet any legal, statutory and regulatory obligations with which we are bound to comply.
You will have the opportunity to opt out or update or delete personal data at any point should you need to do so and details are set out in this policy as to how to achieve this.
Our need to use your personal information will be reassessed on a regular basis and we will dispose of personal data which we no longer require.
Transferring your information outside of Europe
As part of the services offered to you, all data is backed up to encrypted servers outside of the European Economic Area. Data is also accessible by staff of our group companies in Singapore and Dubai, UAE. All group companies are committed to the security of your data and we have taken steps to ensure that they subscribe to the same data protection principles as Emerald Technology Recruitment Ltd, as well as using the information they receive only in accordance with our instructions. By submitting your Personal Data, you are agreeing to this transfer, storing or processing.
If you use our services while you are outside the EEA, your information may be transferred outside the EU to continue to provide you with those services.
Complaints
If you feel that your personal data has been processed in a way that does not comply with the terms of this Privacy Policy, you have a specific right to lodge a complaint with the relevant supervisory authority.
The supervisory authority will then inform you of the progress and outcome of your complaint. The supervisory authority in the UK is the Information Commissioner's Office.
Changes to our Privacy Policy
We keep our privacy policy under regular review and we will place any updates on this web page. This Privacy Policy was last updated on 13th December 2021.
How to Contact Us
Please contact us if you have any questions about our privacy policy or information we hold about you: