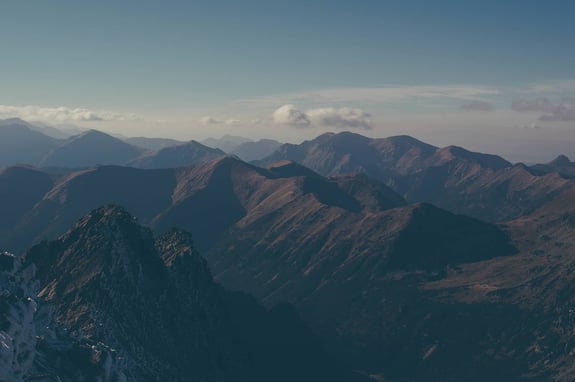 Recruit, Onboard and Payroll Talent Anywhere in the World
The preferred global expansion partner for tech vendors, offering a complete end-to-end solution, including recruitment, payroll and employment management.



























Trusted by over 500 Tech companies worldwide
Loved by Business and HR Leaders
Empowering you to seamlessly recruit, onboard and payroll your workforce no matter where in the world.
Employer of Record
Hire and onboard the best talent for your business quickly and compliantly from anywhere in the world through Emerald's Employer of Record solution.
Talent Services
Global talent, delivered on time, every time. We source world class talent for any expansion plans you might have, no matter how ambitious.
Global Payroll
Hire anyone, anywhere. We handle local payroll, taxes and compliance in every region you want to expand to.
End-To-End Solution
Combine our Global Talent Services and Employer of Record. We handle every aspect of the process, from sourcing quality candidates to managing the employment lifecycle of your workers.
Discover
Our Cloud Platform built for global employment
Built for people like you and loved by teams like yours.
Platform features
Here's all the good stuff
Create compliant contracts
Our Cloud Platform empowers you to generate legally compliant employment contracts tailored to the specific needs and regulations of each international location.
Visibility of employee data
Gain real-time access to employee data, enabling you to make informed decisions and efficiently manage your workforce from a single, user-friendly interface.
Integrate with BambooHR
Sync employee data straight to your BambooHR account, making it easier to manage multiple systems by streamlining it to one source of information.
Integrate with Expensify
Connect existing accounts to manage expenses directly on our platform. In the future, you will be able to submit and approve expenses directly on our platform.
Supporting all parts of your organisation
Business Leaders

HR Teams

Finance Teams

Talent + Recruitment Teams
CEOs Seize Global Opportunities with Confidence
Business leaders face the challenge of expanding their company's global presence while ensuring efficient operations and compliance. Emerald Technology empowers business leaders by offering an end-to-end solution that simplifies international expansion. We enable you to tap into a limitless pool of global talent, ensuring you can hire the best regardless of geographical boundaries. Our platform and services streamline recruitment, hiring, onboarding, and payroll processes, allowing you to focus on your core business strategies and growth initiatives.
Supporting the CEO of Userlane, Harmut Hanh
Hire with no limits.
HR teams often grapple with the complexities of hiring and managing international talent, from navigating diverse employment laws to onboarding remote teams. Emerald Technology alleviates these pain points by providing a comprehensive solution. We offer the flexibility to hire remote teams virtually anywhere in the world, taking care of compliance, payroll, and benefits administration. With our cloud platform, HR teams gain real-time visibility into employee data, enabling data-driven decisions and an efficient workforce management process.
Supporting the HR Leader at Sciforma, Mackenzie A.
Unlock Cost-Efficiency and Compliance
Finance teams play a crucial role in the global expansion puzzle, especially when it comes to cost management and compliance. At Emerald Technology, we understand the challenges you face. Our platform provides the tools you need to calculate employee costs accurately across 100+ countries. We streamline global payments to your workers and handle complex tax regulations and compliance requirements. By centralizing employment data on our cloud platform, we empower finance teams with real-time insights, helping you optimize your global workforce while ensuring cost-efficiency and compliance.
Supporting the VP of Finance at UnitQ, Kim Walch
Discover and Secure Top Talent Globally
Talent and recruitment teams are tasked with finding and retaining the best talent from around the world. With Emerald Technology, the world truly becomes your talent pool. Our services enables you to access the best Go-To-Market talent globally. We provide the resources and expertise to identify and secure top candidates, making international recruitment a seamless process. Whether you need to convert contractors to full-time employees, relocate your talent, or enhance your employee benefits, our end-to-end solution ensures you attract and retain the talent that drives your organization's success.
Supporting the Recruitment Manager at Palo Alto Networks, Daniel Stevens
Testimonials
What our customers say
We recently partnered with Emerald Technology to hire our first staff in the UK. Their simple, comprehensive EOR solution was invaluable in helping us get employees onboarded quickly and efficiently
We considered multiple firms, but we could feel the energy put into the customer experience at Emerald and decided it was the best fit for our needs.
Emerald solve for our E2E EOR/Payroll needs and provide invaluable support across other mission critical HR processes, providing our business with peace of mind and great service.
RESULTS
Emerald not only placed a suitable UK candidate but also handled compliant onboarding via EoR services, addressing two needs at once.
EVOLUTION
After the initial hire, Userlane relied on Emerald for talent acquisition, onboarding, and payroll for seven more UK hires as they had no physical presence.
FUTURE
Userlane's growth led to them establishing their own legal entity, with Emerald smoothly transitioning employee management.
RESULTS
Emerald hired 20+ sales leaders for Trellix's global expansion, addressing the challenge of hiring in regions without local entities.
EVOLUTION
Leveraging a global talent pool, Trellix utilized Emerald's end-to-end services, hiring 20+ employees through the Employer of Record solution for compliant onboarding and multi-country payrolling.
FUTURE
Impressed by Emerald's consistent delivery, Trellix selected them as their exclusive End-to-End partner for international recruitment and expansion.
RESULTS
Emerald quickly placed a retained search candidate in Ireland, offering a compliant contract within 48 hours and handling onboarding and payroll through their EoR service. This streamlined Atheer's hiring process, eliminating the need for a new office.
EVOLUTION
After the initial hire, Atheer relied on Emerald for payroll services in the Netherlands, France, and Austria, where they lack physical presence.
FUTURE
Based on Emerald's consistent service excellence and effective solutions, Atheer has selected Emerald as their exclusive EoR partner to support their global expansion efforts.
Plans
Scale your Tech business
Entry
---
Payroll and Employment process managed by Emerald Technology

Unlimited number of employees

Access to all basic features on the Platform

Create compliant contracts in 150+ countries

Global payments made to your workers

Assign user-level permissions on the Platform

Onboard new employees
Most popular
Growth
---
Everything included in the Entry package

Provide benefits for your workforce

Dedicated onboarding specialist

24/7 online support
Enterprise
Custom
Calculated individually. Book a meeting and let's talk
---
Everything included in the Entry and Growth packages

Work Visa Service

Employee Engagement

Reference and Security Checks

24/7 online support
Try our combined service
End-To-End
Utilise both our Global Talent Services and Employer of Record Solution
---
End-To-End Recruitment

Employer of Record, Global Payroll and Employment Management

Access to the best Go-To-Market talent worldwide

Vetted, interviewed and reference checked

Access our Cloud Platform to manage your workforce