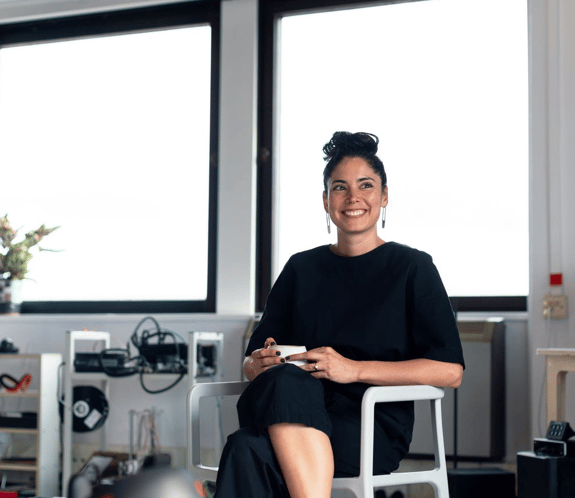 Case Studies
Discover what we do as trusted partners to some of the biggest and best in Tech.
"When I read the shortlists presented, it showed me what a great job the team at Emerald have done for Qualtrics. They have delivered a world class sales team, and on a personal level, have my sincere thanks. Plus, we've had fun on the way! They really have built a great team here."
"This is huge! Definitely been a journey, but very satisfied with the end result. Appreciate the partnership and persistence on this search."
"Great work Emerald - your perseverance and professionalism to see this through has been impressive!"
"Emerald's passion for Juniper is similar to that of an employee; they go the extra mile for staffing and the hiring managers, and are known for their enthusiasm, follow up and knowledge of the local market. Emerald recruits across EMEA for Juniper - with their research team, they are able to break into any market and find top talent for us in a limited period of time."
"Since our first introduction to Emerald Technology in January 2017, the team invested significant time to learn about our business, our growth strategy, and our unique requirements when launching a direct presence in the UAE. In less than one year, Emerald helped us recruit a brand new world class team in roles covering enterprise sales, inside sales, presales and services, and are continuing to support us as we open up new positions to support our customers in UAE and across the GCC."
"Emerald Technology has been one of our key research firms to fill sales leadership positions, following a prior successful partnership during my time with Alcatel-Lucent. I can say that their global market mapping process and speed of delivery truly differentiate them from their competitors."
"The Emerald team has been an invaluable partner for us as we scale our global operations. From the onset, they took the time to become a trusted partner for us by seeking to fully understand our business, our product, and our value add in each specific region. The have been critical to our growth across sales and customer success in multiple countries and regions, including ensuring the placement of a leadership team in EMEA. Their commitment to understanding each position, hiring manager needs, and unique processes has allowed us to truly utilise Emerald as an extension of our team. As our exclusive search partner, I couldn't be happier to continue to work with them as we grow."
"I want to thank Emerald, on behalf of all of us, for getting us these amazing candidates, and all the hard work, for the attention to details and follow-ups. I know we have been very demanding at times, but your awesome work is much appreciated! Please pass my deepest thanks to the entire team over there as well. Looking forward to working together on more future hires!"
"Emerald did a great job… I must say that I never worked with such a professional and dedicated agency (and I've worked with a lot in the past few years)."
"Red Hat has been working with Emerald for approximately ten months to address our recruiting requirements… The Emerald team have been excellent in securing high quality candidates in an expedient manner, thereby enabling Red Hat to get the business up and running ahead of our planned timeline. I thoroughly recommend the Emerald team as a professional and competent recruitment organisation."
"Emerald has delivered! They have met every expectation with professionalism, organization and hard work. Their efforts have been instrumental in our sales growth and success throughout EMEA. We at Hashi Corp could not be happier to have you as a partner. Thank you for all that you do!"
"Emerald have proven themselves to be an extremely versatile talent partner, supporting Rancher in numerous territories across three continents. I am particularly appreciative of their ability to deliver quality candidates in multiple disciplines at speed, as well as their smooth process management, which often incorporates a large number of stakeholders."
"I always appreciate Emerald Technology's professionalism, point of view and flexibility with our process. It's by far the best external agency experience I've had!"
"We have recently been working with Emerald Technology to hire team members outside of our main hubs in the UK and the USA. We have been really impressed by their Employer of Record solution, which enables us to bring staff on board quickly and compliantly in territories of our choosing. The Emerald team are personable, easy to contact, and deal with questions or issues very quickly. They continue to support our ongoing international expansion as one of our preferred suppliers in Europe and Asia-Pac."
"We recently partnered with Emerald Technology to hire our first staff in the UK. Their simple, comprehensive Employer of Record solution was invaluable in helping us to get employees on-boarded quickly and efficiently. Communication was excellent, with a single point of contact dealing with all queries throughout. Though we have now set up our own legal entity and are employing our team directly, we continue to utilise Emerald's talent acquisition services and would not hesitate to recommend them to other companies looking to expand their international operations."
JOIN OUR CLUB OF HAPPY CLIENTS
Ready? Click on the button below and we will reach out to you as soon as possible.