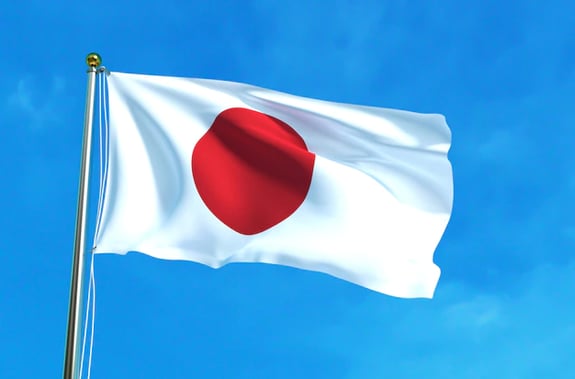 How To Hire And Pay Employees In Japan
Emerald Technology's guide to hiring employees in Japan
Japanese Yen is the official currency of Japan. Its currency symbol is ¥, JPY.
Tokyo, formerly known as Edo, is the capital of Japan.
Japanese is the official language, with 99.2% of people speaking it as their first language.
The population of Japan is 125.7 million (based on World Bank numbers as of 2021).
Salaries are paid monthly. It is customary that employers pay a 13th and 14th month salary.
Japan has 16 public holidays.
NO ENTITY, NO PROBLEM
To start growing your team in Japan, you must establish a local entity- including an account with a local bank, a local office and an address registered as a subsidiary. This allows you to manage payroll, tax, benefits and compliance for your employees, but can take several months.
Emerald can hire and payroll your workers, quickly and compliantly with their ready to go entity. Make growing your team simple with Emerald as a global partner.
PROS AND CONS OF HIRING IN JAPAN
Japan is one of the most technologically advanced countries in the world. The Japanese people are known for their work ethic and discipline.
The Japanese economy has been growing steadily for the past few decades, but it has slowed down recently due to an aging population and declining birth rates. Japan's GDP per capita is $38,000, which is higher than that of many other developed countries.
The Japanese government has been trying to encourage entrepreneurship by providing tax incentives to startups and small businesses. However, there are still challenges such as a lack of venture capital funding for startups and difficulties in finding skilled workers in certain industries like construction or manufacturing.
WHY JAPAN IS GOOD FOR REMOTE WORKERS
Japan is a country that has a lot to offer for remote workers. It has a high quality of life, low crime rates, and it is one of the safest countries in the world.
Additionally, many top Japanese companies adhere to a "good workplace" philosophy. This means that employees are treated fairly and with dignity, and that there is a strong sense of team spirit. This makes it a great option for those who value flexibility, collaboration and a strong work-life balance.
Japan is a great option for remote workers. All of these factors make Japan a great option for remote workers to avoid the hassles and stresses of office life.
WORKING TIME AND OVERTIME IN JAPAN
The most common working hours system in Japan is known as the 'Fixed Time System', which denotes that work should start at 8am or 9am and finish at 5pm or 6pm, with a one-hour break in the middle. It therefore runs 8 hours per day with 5 working days in a week completing a total of 40 hours, unless otherwise agreed with a union or via a representative of local employees. Japanese law limits overtime work to 45 hours per month, with a maximum of 360 hours in a year. The minimum overtime rates are:
Basic overtime rate – 125% of base hourly wage
Work on a 'rest day' – 135% of base hourly wage
Late night overtime (between 10pm and 5am) – 150% of base hourly wage (25% added)
Late night overtime on a 'rest day' – 160% of base hourly wage (25% added)
Overtime work in excess of 60 hours/month – 150% of base hourly wage
Late night overtime in excess of 60 hours/month – 175% of base hourly wage
ANNUAL LEAVE AND PUBLIC HOLIDAYS
In Japan, employers are required to grant annual paid leave of at least 10 days to employees who have completed six months' continuous service. The entitlement increases by one day per year for the following two years, and by two days per year thereafter, up to a maximum of 20 days per year. Unused annual leave expires after two years.
There are 16 public holidays
January 1st: New Year's Day
January 10th: Coming of Age Day
February 11th: National Foundation Day
February 23rd: Emperor's Birthday
March 21st: Vernal Equinox Day
April 29th: Showa Day
May 3rd: Constitution Day
May 4th: Greenery Day
May 5th: Children's Day
July 18th: Marine Day
August 11th: Mountain Day
September 19th: Old age Day
September 23rd: Autumn equinox Day
October 10th: Sports Day
November 3rd: Culture Day
November 23rd: Labor Thanks giving day
PROBATION PERIOD IN JAPAN
Probation periods are typically between three and six months and should not exceed one year. An unreasonably long probationary period could be deemed invalid, and 12 months is the upper permissible period in many cases.
Employment termination is very difficult in Japan, even during the probation period.
RESIGNATION AND DISMISSAL IN JAPAN
Employers must usually give 30 days' notice before dismissing an employee, or issue a payment in lieu of notice. An employee is permitted to resign at any time, with a typical notice period of two weeks. Severance pay is not legally required.
RESTRICTIVE COVENANTS
Reasonable restrictive covenants are generally enforceable. Japanese courts will closely examine issues such as the geographic scope, whether the restraint is necessary to protect a legitimate business interest, and whether consideration was given to the employee. Non-competition clauses are usually permitted and commonly last between six months and a year. Customer and employee non-solicits are allowed but enforceability will depend on the facts of the case in question.
CONTRACT OF EMPLOYMENT IN JAPAN
There is no requirement to have a written employment contract in Japan, but employers must provide their employees with certain terms and conditions of employment in writing. If the employer has work rules in place, the work rules may address many of the provisions that must be covered.
MATERNITY LEAVE IN JAPAN
Pregnant employees are entitled to maternity leave within six weeks of the expected birth date, and eight weeks after birth. An employer is not allowed to have a female employee work within eight weeks after giving birth, except if both:
She wishes to resume her duties after six weeks after giving birth; and

The resumption of the work will not cause any problems, as certified by a doctor
It is not required that employers pay for maternity leave, unless the employment contract or work rules state otherwise. Japanese law grants both working parents a generous 12 months of parental leave.
SICKNESS LEAVE IN JAPAN
An employer is not generally required to grant paid leave to an employee who is absent from work as a result of sickness or injury, unless otherwise stated in the work rules or employment contract.
SOCIAL SECURITY
Contribution
Employer
Employee
Heath Insurance
Contribution on salary/bonuses
4.95%
4.95%
If 4o years or older
5.815%
5.15%
Welfare pension insurance
On salaries
9.15%
9.15%
On bonuses
9.15%
9.15%
Unemployment insurance
0.6%
0.3%
Workmen's accident compensation insurance
Manufacturing
0.25% - 2.6%
none
Other business
0.25% - 8.8%
none
HEALTHCARE AND INSURANCE
Employers and employees each make mandatory contributions into the Japanese health insurance system, as outlined above.
Employment of
FOREIGN NATIONALS IN JAPAN
Foreign nationals accepting employment in Japan must obtain a work permit (visa) at a Japanese embassy or consulate.
Japan work visas
To obtain a work permit, foreign nationals must first apply for a Certificate of Eligibility (CoE) from the Japanese Immigration Authority, issued by the Ministry of Justice. Residence status refers to the status of a foreign national under which they are permitted to conduct certain activities while residing in Japan and can be awarded under a number of different categories, including 'Business Manager', 'Intra-Company Transferee', and 'Skilled Labour'. The period of stay for those with residential statuses is for a maximum of five years.
Salary Taxes
MINIMUM WAGE IN JAPAN
Japan's prefectural minimum wages range from JPY 714 to JPY 932 per hour for all workers. Industrial minimum wages apply for certain industries and are usually set higher than the prefectural minimum wage. If prefectural and industrial minimum wages differ, the higher of two will apply.
INCOME TAX
| | |
| --- | --- |
| Taxable Income | Tax Rate |
| 0 - 1,950,000 | 5% |
| 1,950,000 - 3,300,000 | 10% |
| 3,300,000 - 6,950,000 | 20% |
| 6,950,000 - 9,000,000 | 23% |
| 9,000,000 - 18,000,000 | 33% |
| 18,000,000 - 40,000,000 | 40% |
| 40,000,000+ | 45% |
SALARY PAYMENTS IN JAPAN
The payroll cycle in Japan is generally monthly, and payments are to be made on the 25th of each month. It is customary to pay a 13th month salary as a summer bonus in June and a 14th month salary as a winter bonus in December.
SOCIAL SECURITY CONTRIBUTIONS IN JAPAN
The social insurance programme in Japan consists of health insurance, nursing care insurance, pension insurance, employment insurance and workmen's accident compensation insurance.

Every individual who meets the prescribed conditions is expected to participate in these systems as an insured person, regardless of nationality.

Non-Japanese employees that leave Japan can claim a refund of employee national pension contributions.
WORKER MISCLASSIFICATION IN JAPAN
Similar to other countries, Japan has strict rules on classifying individual contractors and full-time employees differently. Misclassifying your workers can put your business at risk of fines.
ENQUIRE ABOUT OUR GLOBAL HIRING SOLUTIONS
Start a conversation on how we can assist you to grow your remote team.